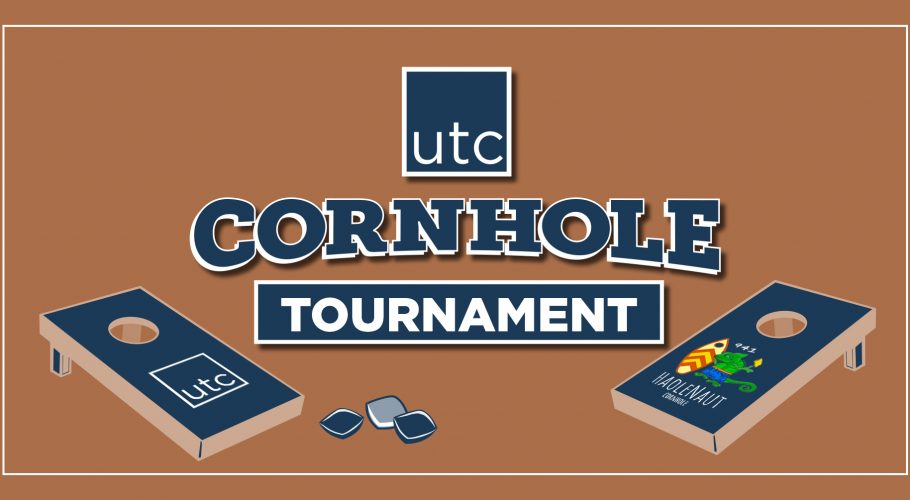 UTC Cornhole Tournament
Events
Grab a partner, or come solo and join HaoleNaut 941 Cornhole and UTC for a social event and tournament for novice to advance players. Don't have a partner? No problem, we'll pair you up with one!
*Registration starts at 6:00 PM
*Music, raffle, food and drinks available for purchase
*Outdoor tournament on The Green at UTC, across from Michaels
TWO DIVISIONS
1. Social Division – BYOP ($10 Entry Per Team) – Novice/Intermediate
–Double Elimination using Scorholio software
–60% Cash Payouts to top teams
–Download the Scorholio App to follow along
2. Competitive Division – Blind Draw ($10 Entry Per Player) – Competitive/Advanced
–ACL Local Points – Double Elimination
–90% Cash Payout to top teams
–Anyone can play – Create an account on iplayacl.com
BAGS
Players are encouraged to bring your own bags. If you don't have any, we will have plenty available to borrow or purchase. If you're playing in the competitive division, they must be ACL approved. Please no corn filled bags
GENERAL RULES
–Race to 21 – No Bust Rule
–Double Elimination Bracket, Single Game on each side
–Cancelation scoring with three points for each bag in the hold and one point for each bag on the board.
Contact Dustin Hoffman with any questions at dustin.hoffman941@haolenaut.com